"High-quality man watches for every occasion that don't blow your budget."
---
About WATZMANN

It always starts with the raw materials
With Watzmann watches we are committed to the goal, to create a watch that is both classic and simple, but on the other hand also modern and sporty. At a fair price. There should not be saved on material and quality, but the company should work quickly and slim.
Why a watch? Both founders were no clock before Watzmann. There was simply no high-quality watch, which was at the same time for different occasions and was affordable. She should both be to wear at work, as well as in the evening at the bar or while hiking in the mountains.
Therefore, we have designed a watch after our presentation. It was us that the clock has a reliable and precise movement from Switzerland, as well as an appealing and classic design with high-quality leather strap both important.
Convince yourself of Watzmann watches and order today this unique watch!
– JB
Our vision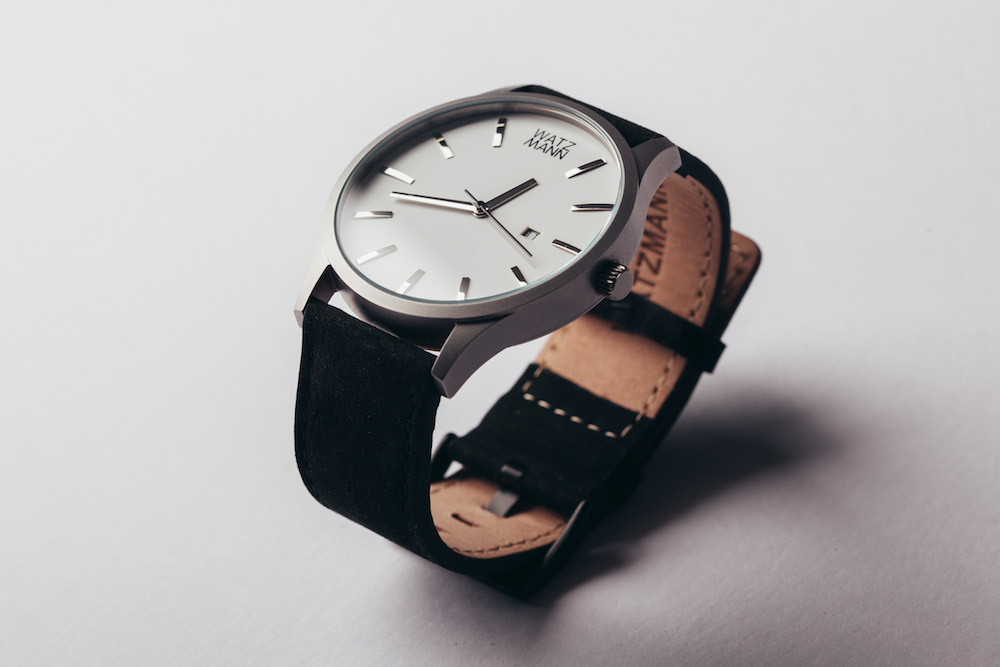 Classic.
Easy.
Stylish.
Watzmann watches is committed to the goal, to provide high-quality and stylish watches at an affordable price. All watches are hand-crafted with the highest quality components.
At Watzmann, you pay only for what you really need: a high quality watch that every day with you - in the Office, in leisure, in the night.
Swiss movement. Italian leather / / German expertise
Our concept
We work very efficiently and save on unnecessary costs. We pass this advantage directly to you.
Minimalist, like the design of our watches.